Read About International DarkSky Week... created by Jennifer Barlow in 2003


IDA Energy Waste Brochure
IDA Light at Night and Human Health Brochure
IDA Safety and Security Brochure
IDA Wildlife Brochure
---
---
The St. George Astronomy Group is interested in increasing awareness of the importance and value of the night sky throughout Southwestern Utah. We are currently aware of individuals in two communities who are working to improve night sky conditions there. Our goal is to support these efforts however we can.

Tell us if you know about efforts in your community in SW Utah.
Tell us about your efforts elsewhere - help us learn.
Want to help?
---
How You Can Help Curb Light Pollution

Light Pollution - Causes and Cures

Kanab, Utah Preserves View of the Stars

Toquerville Dark Sky Ordinance

Springdale Dark Sky Ordinance

Ivin's Dark Sky Ordinance

Ivin's Night Sky Initiative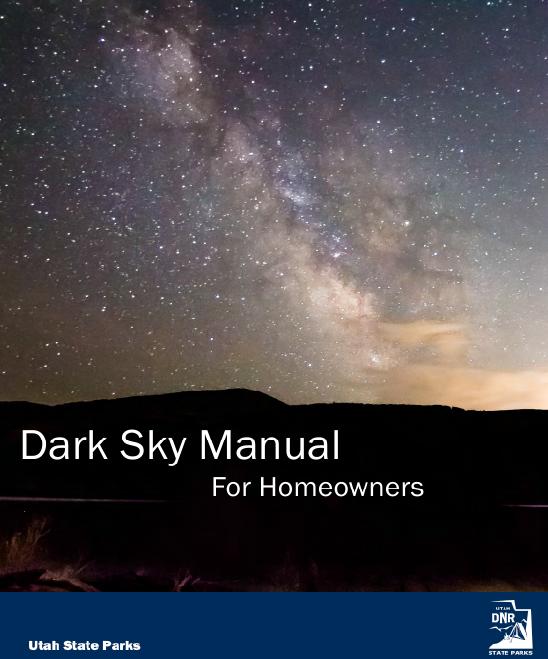 ---
Lowe's and SGAG
In response to an email advertisement from Lowe's received 16 November 2014, SGAG member Manning Butterworth sent the following to the Lowe's corporate office via the link on their Web page:
I just received an email ad from you with the subject heading:
"Light the Sky Over Toquerville: Holiday Lights are Here".

What a terrible message!
First of all, Lowes proudly sells dark sky exterior lighting fixtures. Secondly, Toquerville has a dark sky city ordinance. Sending the message with the subject heading you did would be like sending a message in spring time with the subject heading: "Pollute the air in Toquerville: Diesel lawn tractors are here".
Do you realize how offensive that would be? Well, deliberately polluting the night sky with light is just as offensive especially in areas such as here that value the dark nighttime skies.
Please reconsider your marketing messages about putting light into the night sky.
Sincerely, Manning Butterworth
If you think Lowe's message is inappropriate, and by the way, inconsistent with selling dark sky friendly exterior light fixtures for residences, then please consider recommending to them that they seek a better way of promoting their other products. It is a very good thing that Lowe's makes dark sky light fixtures available, but clearly some at the corporate level do not yet understand that we want to stop throwing light up into the sky; not increase it.
---