Abandoned Golf Course - Apple Valley
FYI, the golf course is overgrown and no longer looks like a golf course. The buildings have been ravaged. But we are no where close to the buildings. The concrete golf cart trails are still in place. And that is what we set up on. See below for directions and safety issues.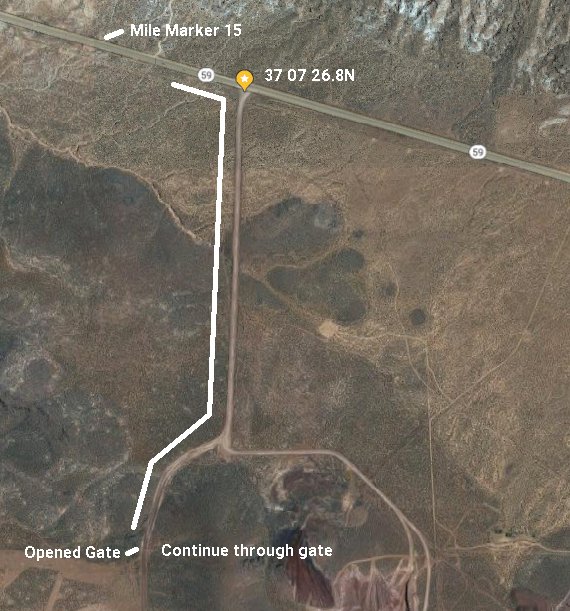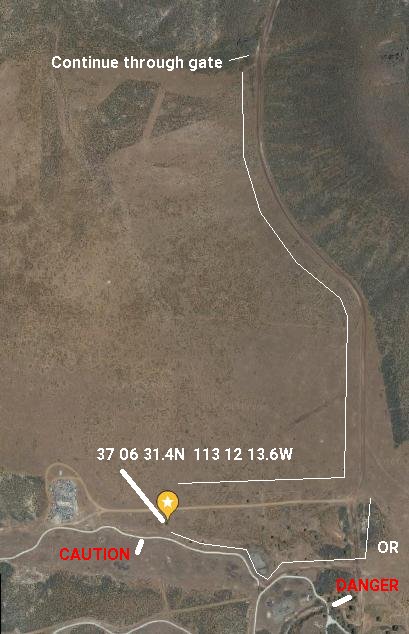 Heading from Hurricane toward Hildale on SR-59 aproximately 7 miles. Just a few hundred feet past the Mile Marker 15 (mile markers are on North side of road) is an intersection. There is a street sign...Cinder Hill Road. Take the gravel road and bear right at the split and around the hill to the open gate. Continue through the gate. If the gate is closed, open it, drive through and close it behind you. There are sometimes range cows.
NOTE: Sometimes we have a red flashing beacon that you can see in the distance that is dead center of the gate as you approach the gate. Sometimes not.
Continue aproximately one mile until you come to a dirt road on the right. Take it to the viewing site (about a half mile). If it hasn't been raining this is a good road.
If you decide to continue on past the viewing 'tree', continue to where the dirt road comes within a few feet of the concrete path. It is much easier to get onto the concrete path. Otherwise, watch out for rocks in the grass/weeds/brush. And take note of the CAUTION location on the map. This is where the concrete path has a sink hole. You can simple drive onto the grass to go around it.
An ALTERNATE ROUTE from main road is: If you've been there in the daylight and explored the various trails you can take concrete golf trails to the viewing site. But it is not as straight forward, but isn't hard either. Basically, after the above dirt road is another one that is centered between two good size boulders. Be careful to not scratch your vehicle. Shortly it will come to a concrete path. Take it just a few yards and you will see a dirt path short cut to another concrete pathway. From there drive to the viewing site. If you take that way back home, make sure you follow the same path. Be warned, if you stay on the wrong concrete path it will take you to a bridge over a revine. The bridge is out and so will be your car. NOTE the DANGER location on the map.
ALSO: If you park in the grass/weeds/brush make sure the vegetation is ground level and not in contact with your vehicle exhaust system. If you can, park on the dirt roads if you are just there to view. Else park on a concrete pathway to set your telescope/tripod.